Church Mice, 2011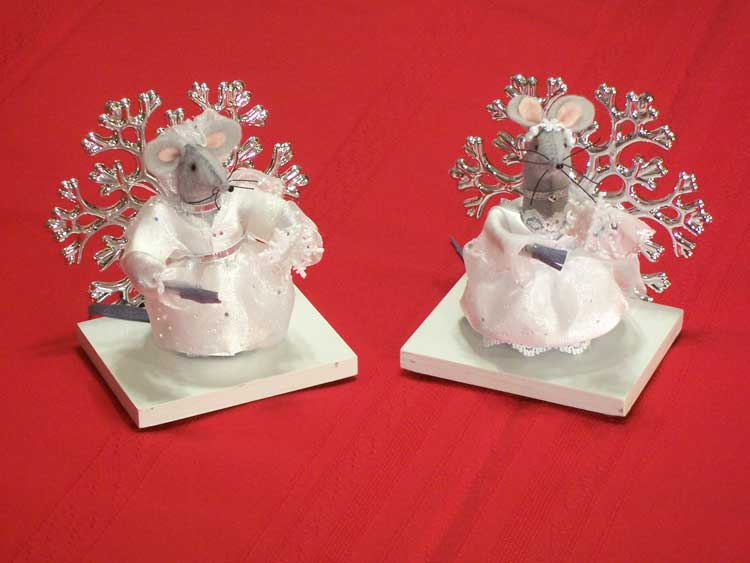 Winter Wonderland Mice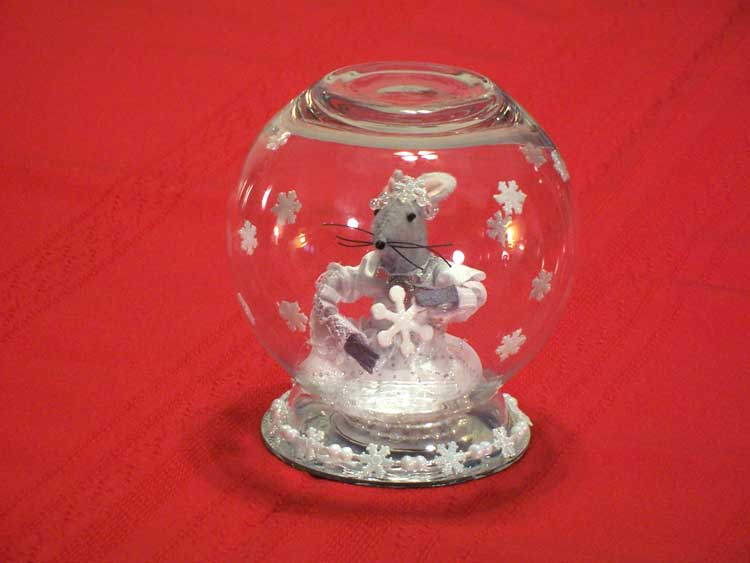 And a snow globe always reminds us of winter!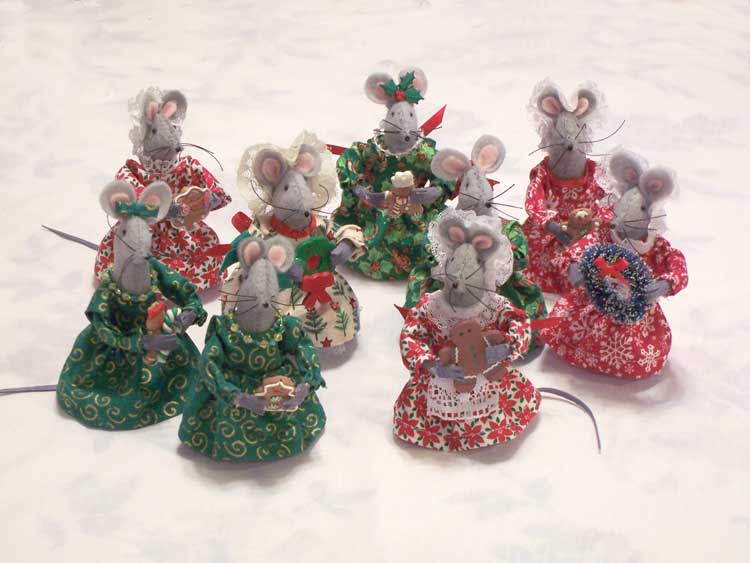 And mice ladies of Christmas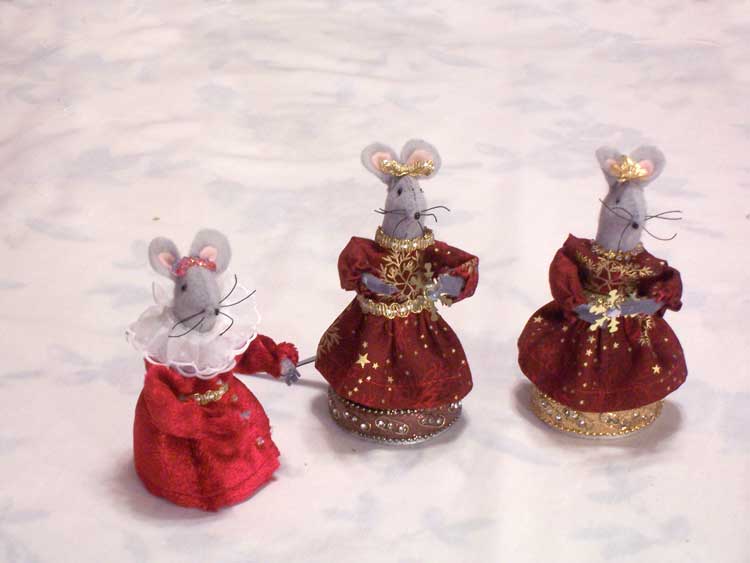 And mice ladies in their winter finest!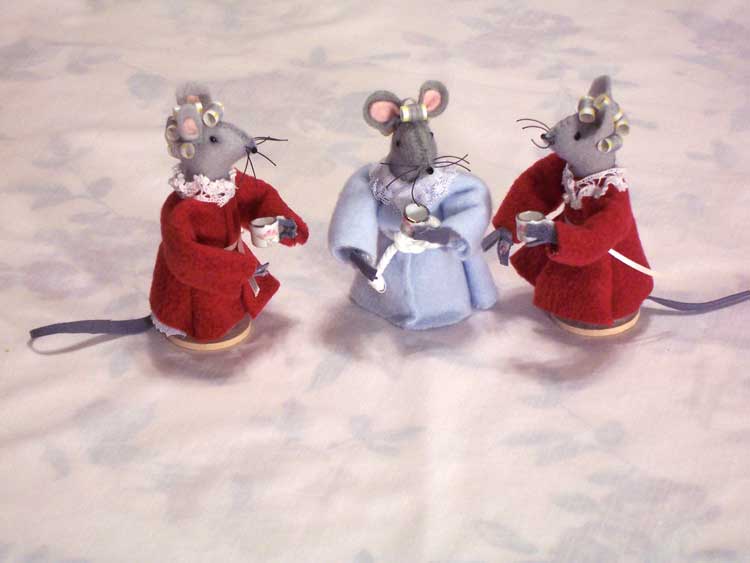 And mice ladies who just got up...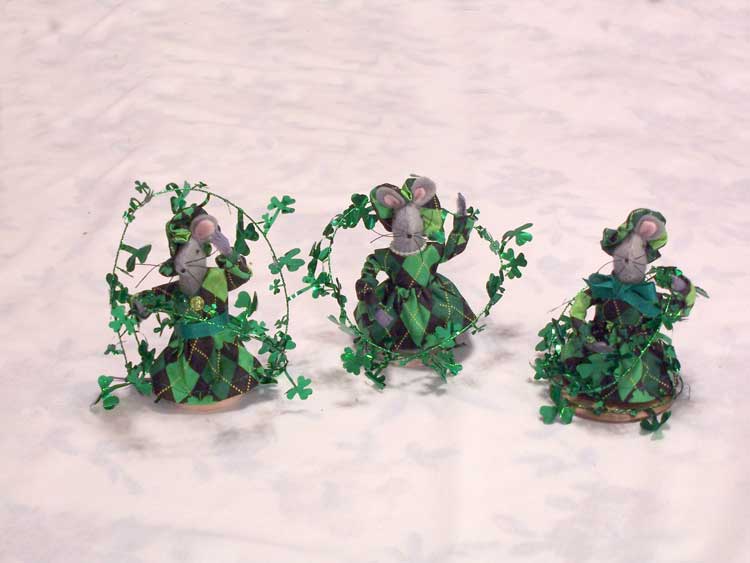 St. Patrick's Day is not far away!

And Easter isn't too far away, either!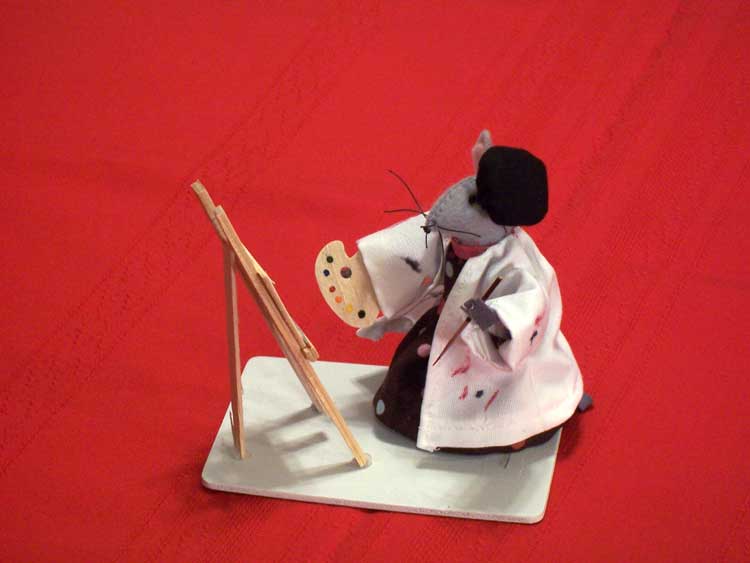 Some mice are artists...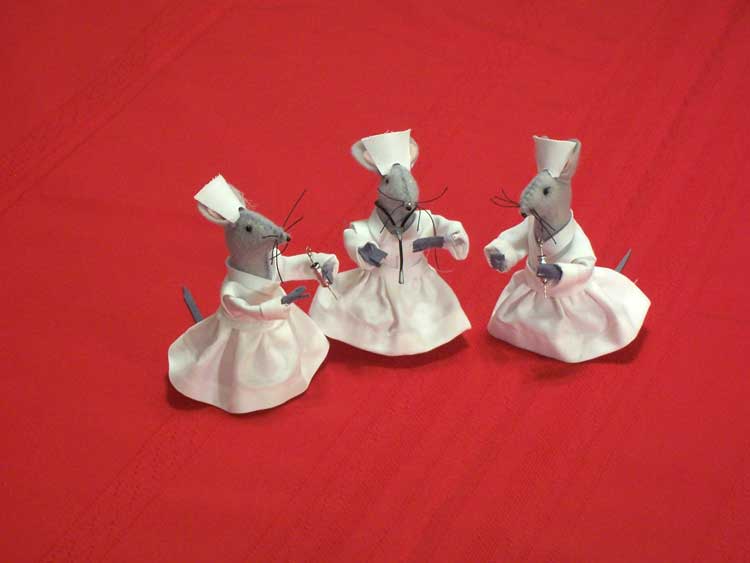 ...and some are nurses!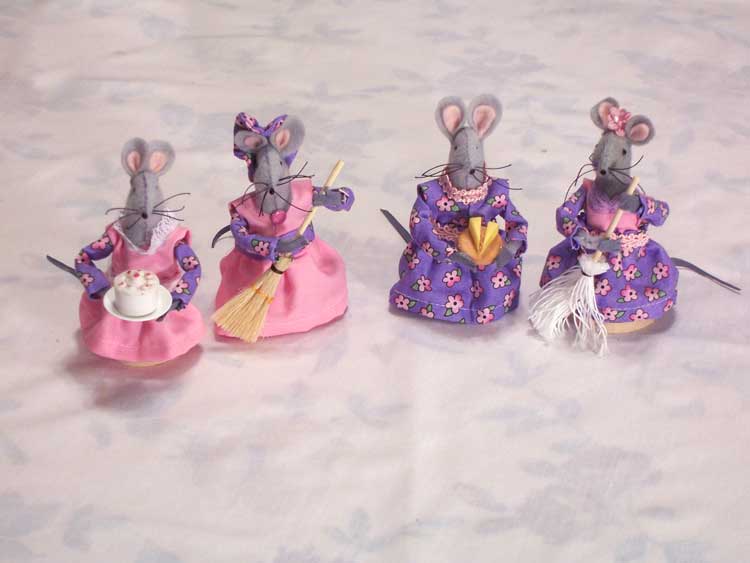 And these mouse ladies have housework to do!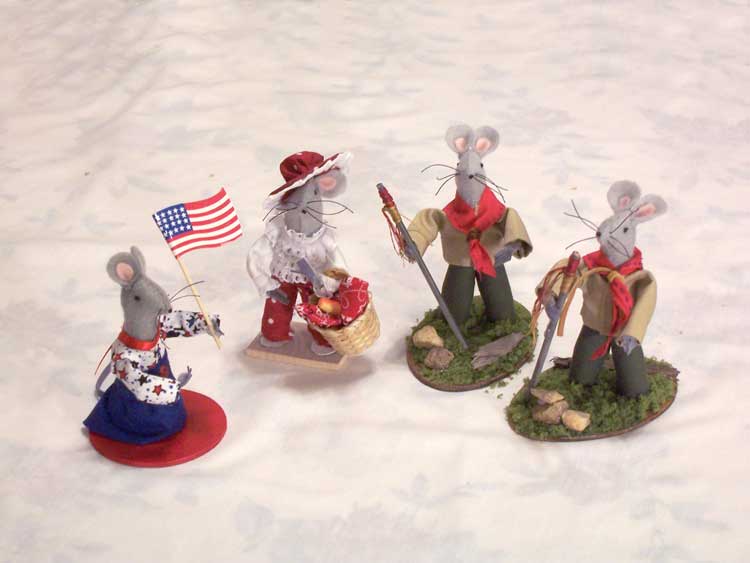 A Patriotic Grouping of Mice.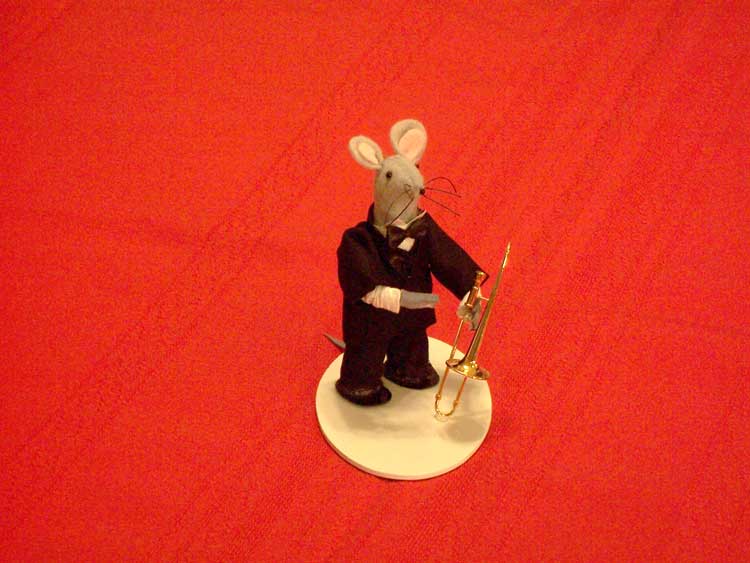 ...I think he plays trombone in the Kapital Kicks.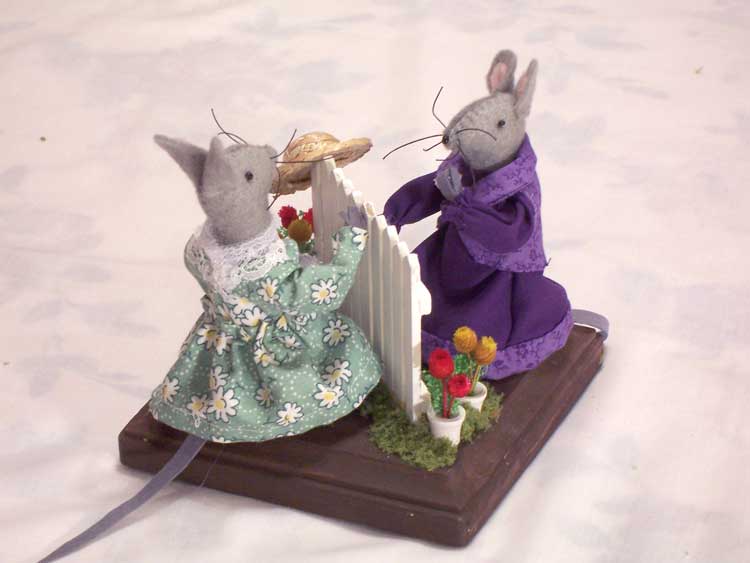 "And can you guess what she said then?"

Church Mouse ladies have many things to do!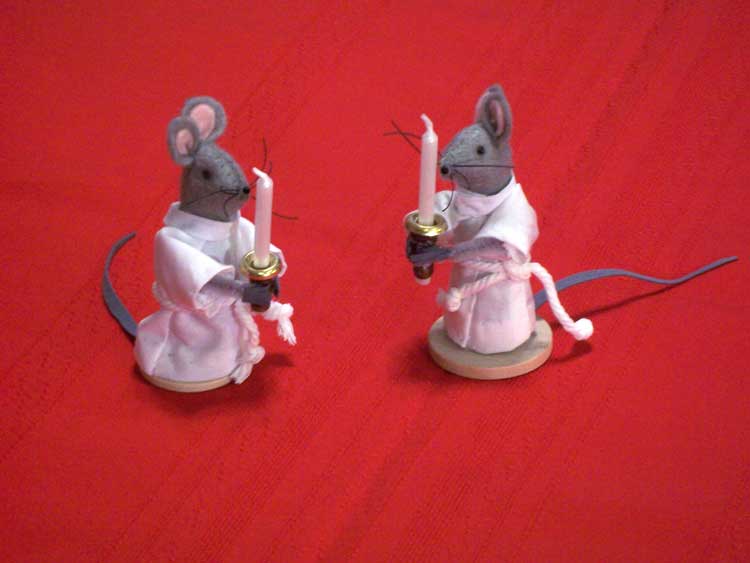 A couple of young acolyte mice.

Who wants a Winter Wonderland? Let's go to Hawaii!
---
Postscript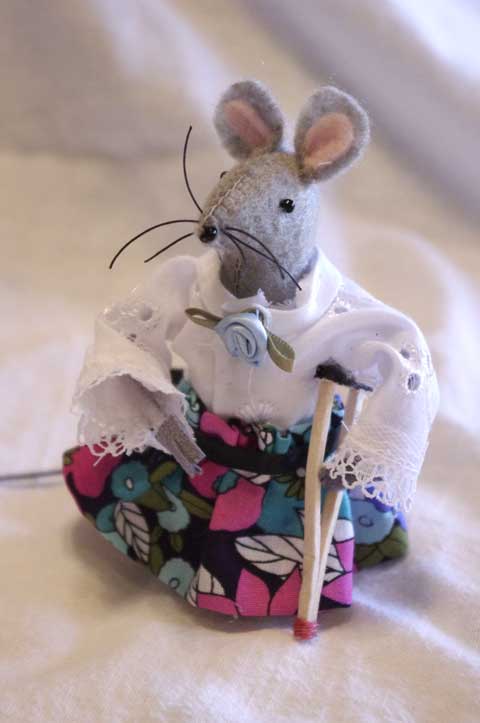 Sometimes Church Mice Ladies have accidents!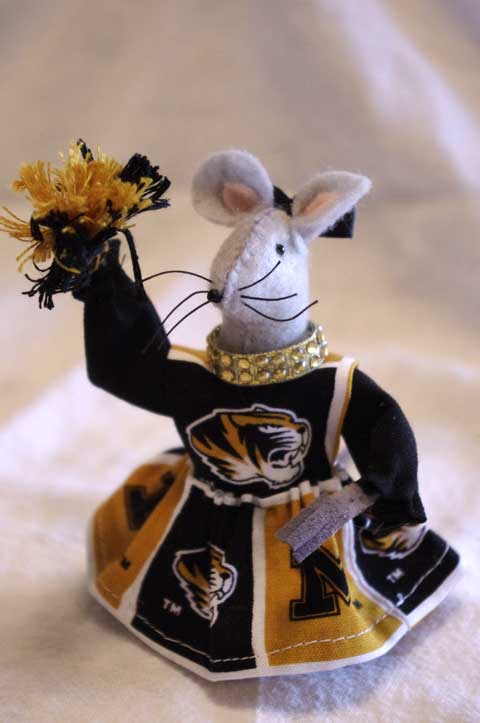 But all of Calvary's Church Mice are rabid MU fans!