Church Mice, 2013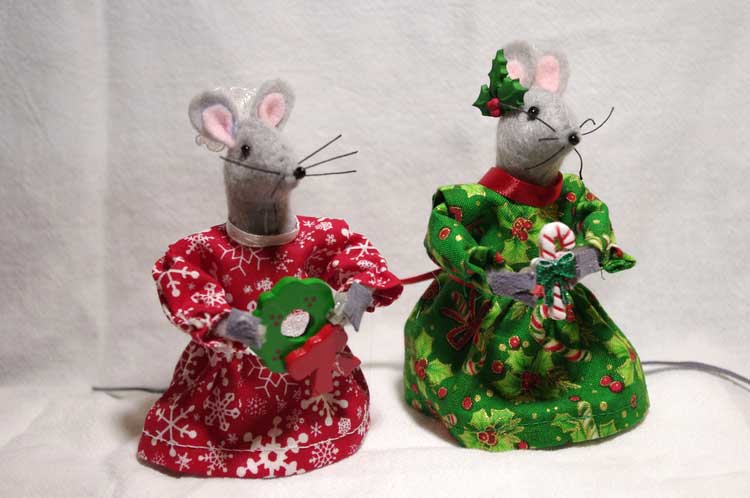 It's Christmas! Time for Mice Ladies to get ready!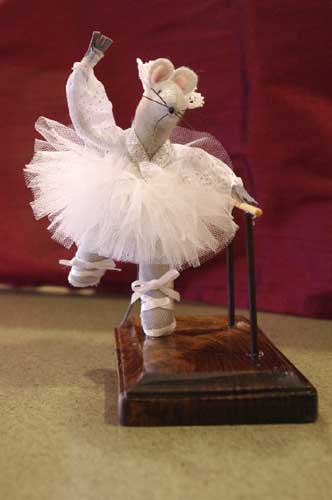 Mouse by Ellen McKenzie
This Ballerina Mouse Lady is preparing for the Christmas Nutcracker Ballet!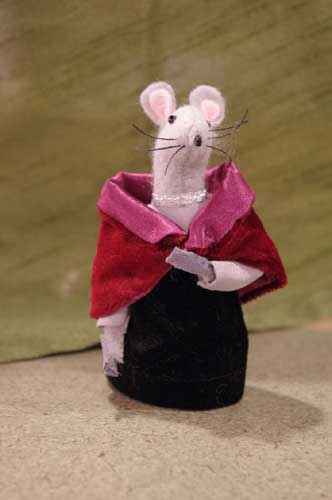 This Church Mouse Lady is all dressed up for a Christmas Party...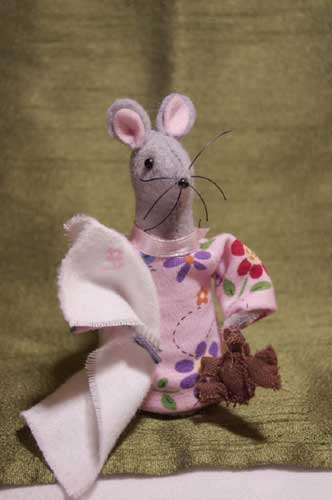 ...leaving her lonely Church Mouse Blanky Baby at home with a sitter???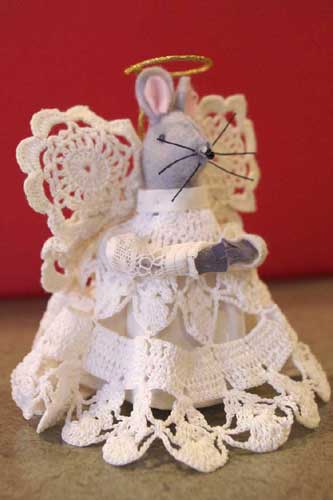 No doubt this Doily Angel Mouse will keep watch over the Blanky Baby Mouse!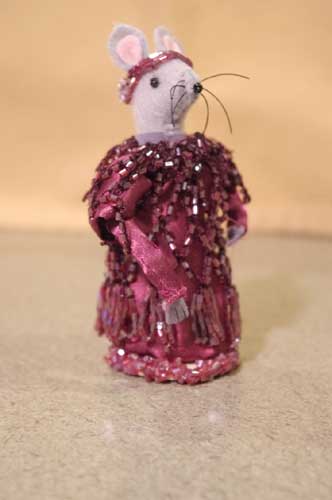 Perhaps this Flapper Mouse Lady is going to the same party!

Now, here's a very elegant Church Mouse Lady making ready for a tea party!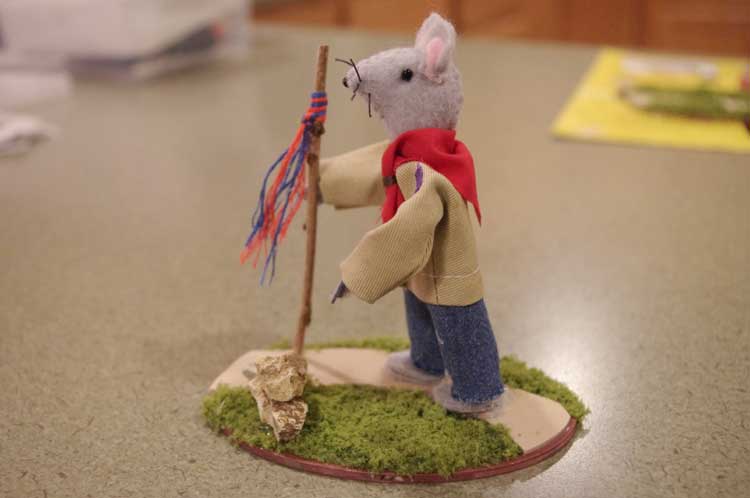 Here's a Boy Scout Church Mouse hiking on the trail!

This Mouse Lady seems a bit harried, trying to get ready for Christmas!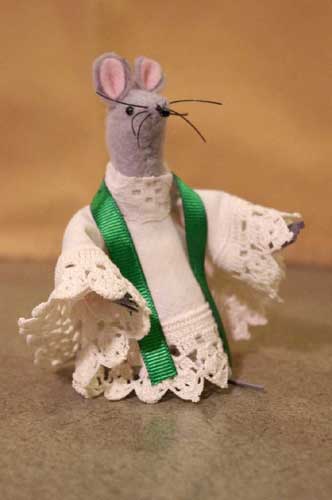 No doubt the Church Mouse Minister is thinking of his Christmas sermon!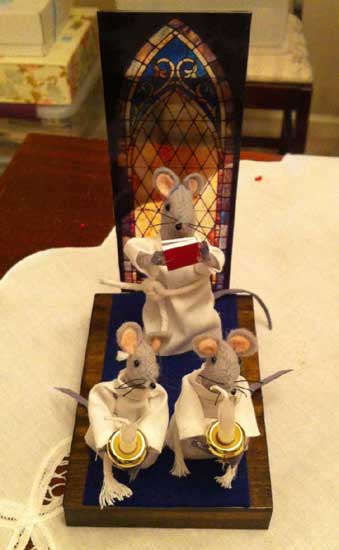 Photo by courtesy of Nancy Griggs
And here is the Church Mouse Gospel Procession!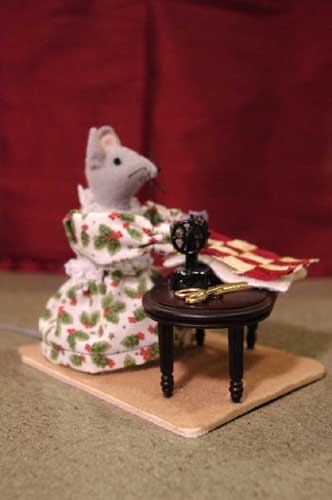 Can this mouse lady have her quilt ready for Christmas???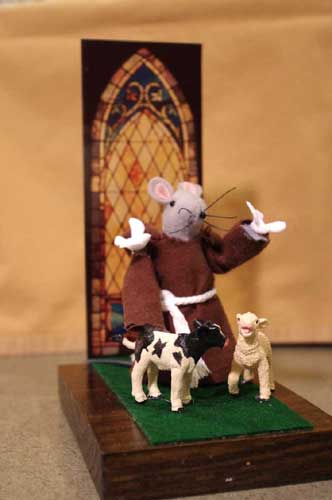 Here's Saint Francis in church, no doubt for the Blessing of the Animals...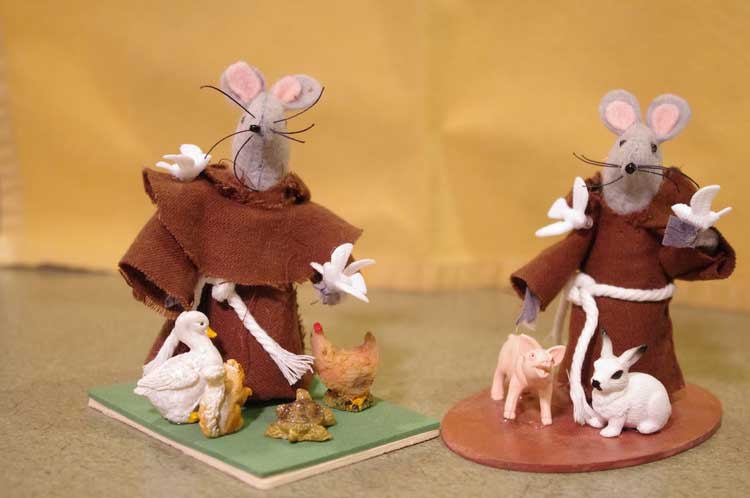 ...and some more St. Francises outside with the critters!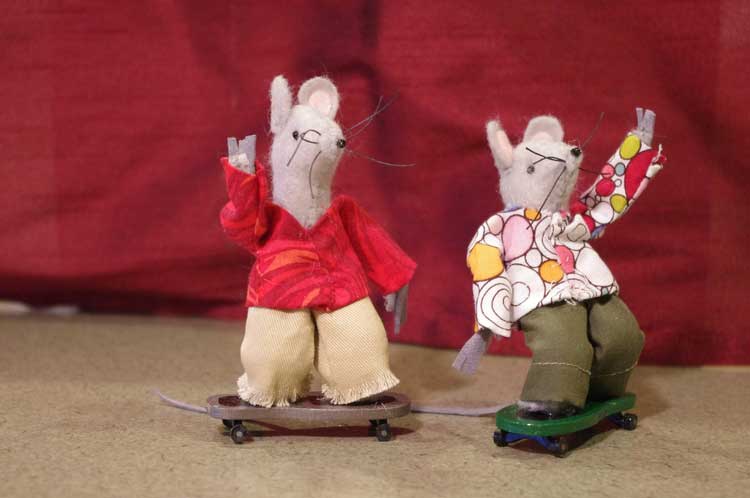 A couple of skate boarding Church Mice!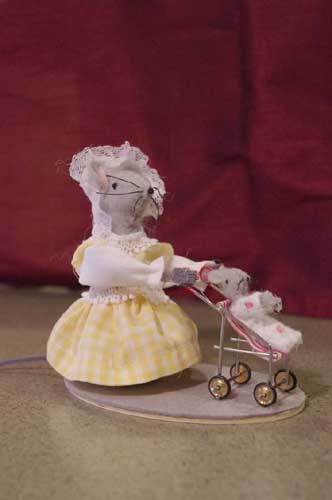 Here's a Church Mouse Lady with her baby in a stroller!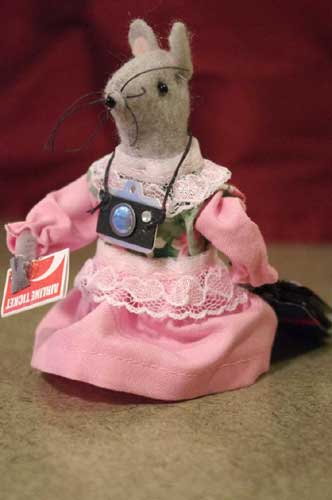 And after the exhaustion of Christmas, this Church Mouse Lady is ready for a vacation!