Church Mice, 2015
A big thank-you goes to my Bridge Club pals for their encouragement
-- and their hands and needles --
as they helped create the mouse crop this year!

LeeAnn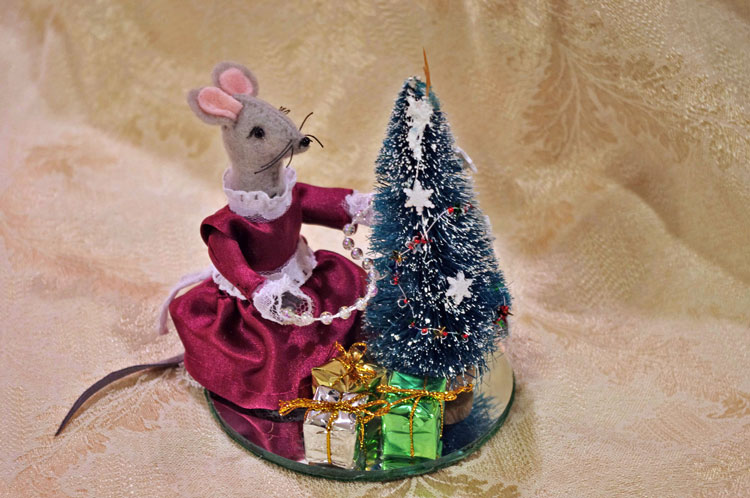 It's Christmas! Time for Christmas tress! (And the Bazaar!)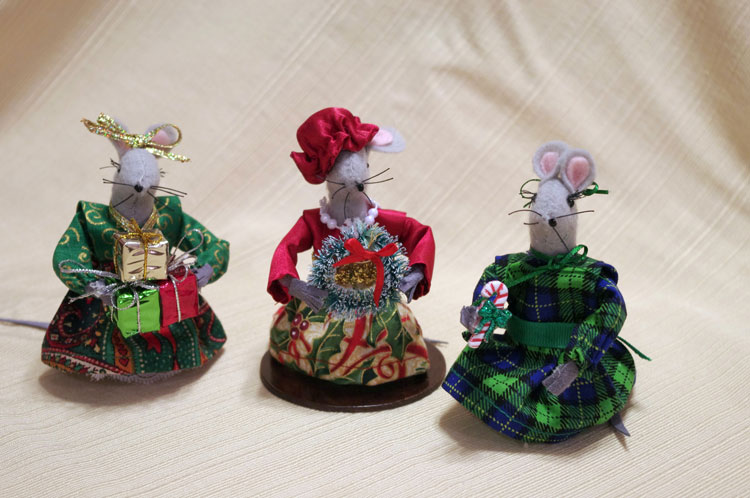 And these mouse ladies are getting read for Christmas, too!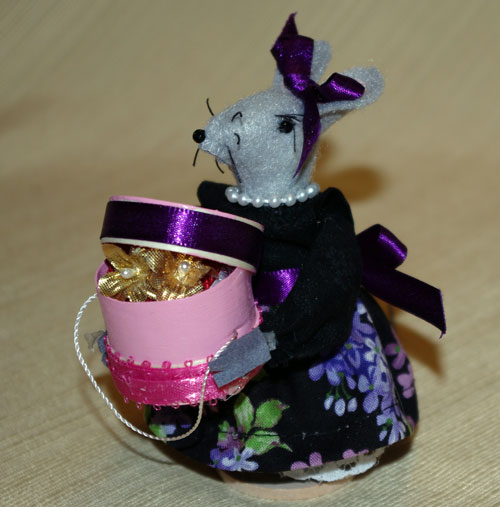 This Church Mouse Lady is going to church in a pretty hat!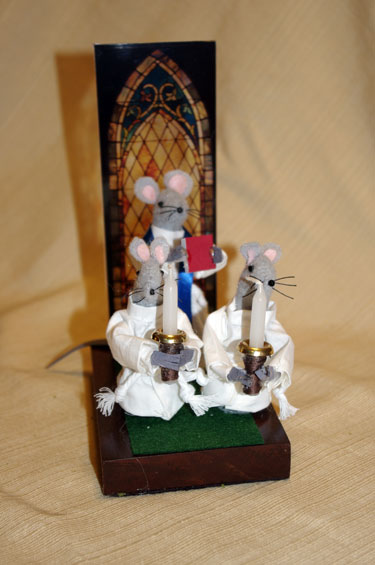 ...and speaking of church...

A Church Mouse from St. Louis!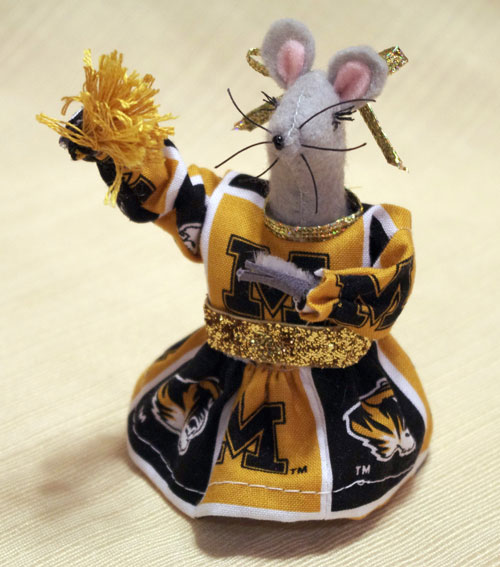 Is it too late for a bowl game?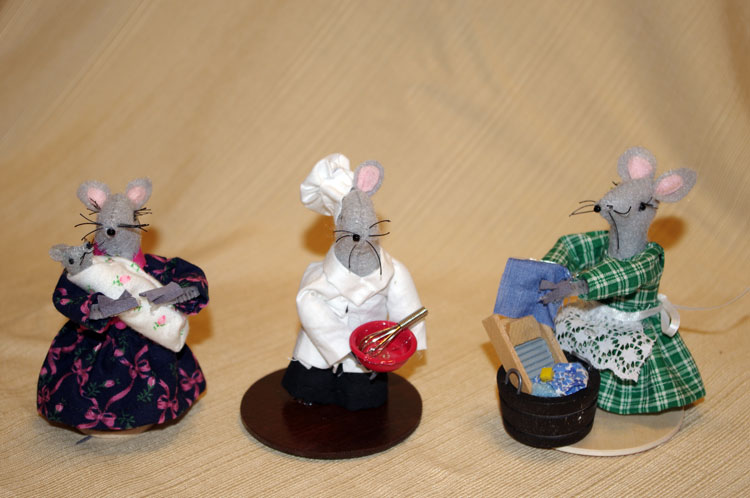 And don't forget all the worker church mice!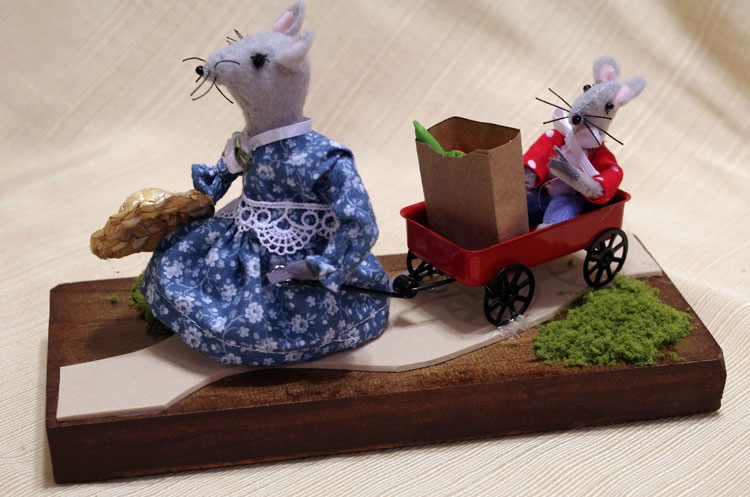 But soon it will be Spring and time to get out of the house!.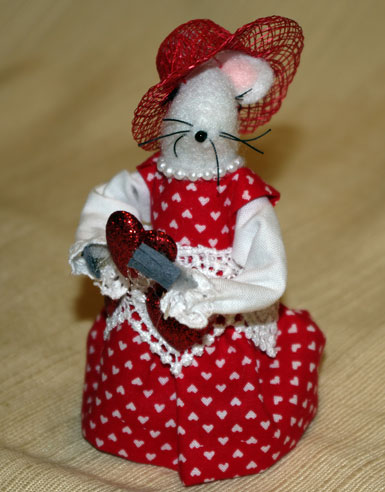 And time for other seasons, too!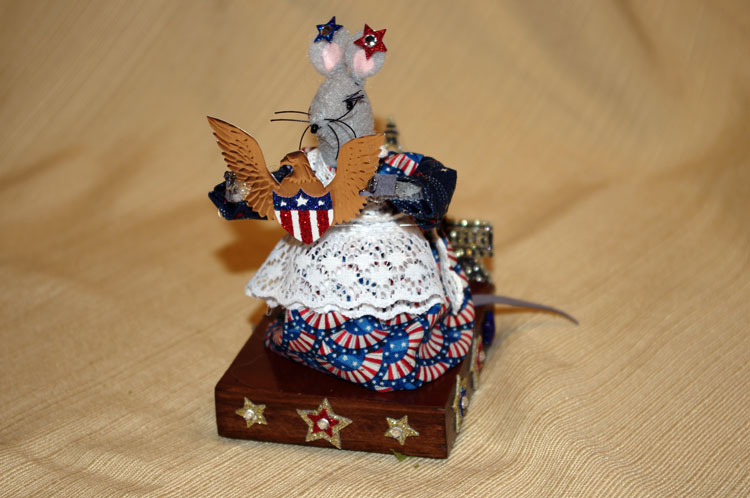 Such as the Fourth of July!

And Halloween! (Yes, there are witch Church Mice!)

And time for playing on a grand piano!